This is a new mini I recently painted for
Pulp City
. Her name is Kitty Cheshire and she will be soon accompanied with the
Vector
. The sculpture is masterfully created by James van Schaik and based on a concept by Melvin de Voor from whom I received some great advice.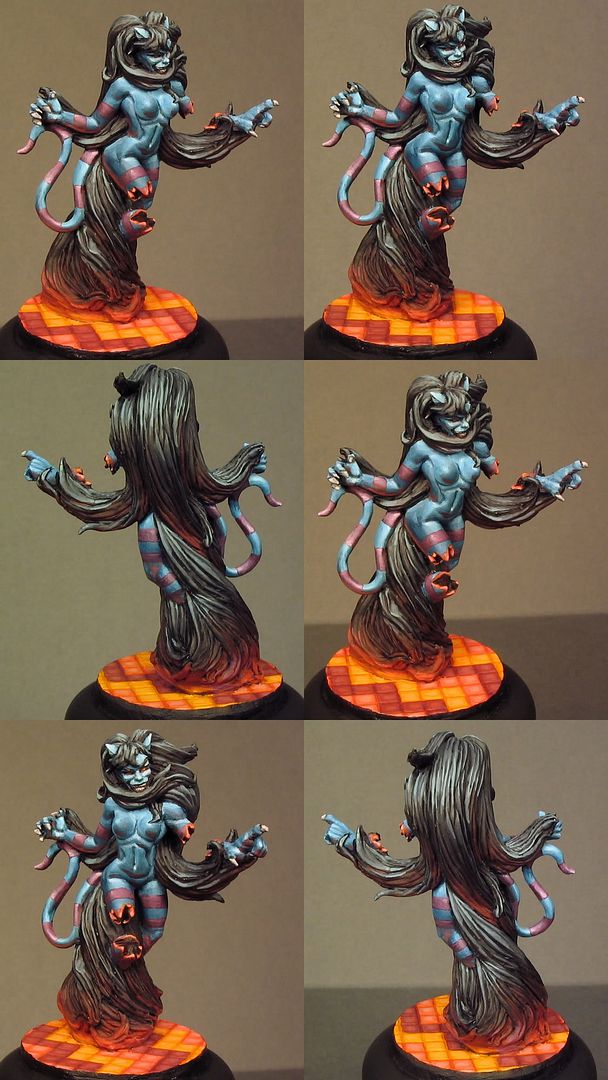 Here is something completely different; some birds for the cat to chase (or the other way around..) Well they are not very villainous looking but who knows. They are two peacocks and a peahen produced by a small Alaska based company
Forge of Ice
and sculpted by legendary Sandra Garrity.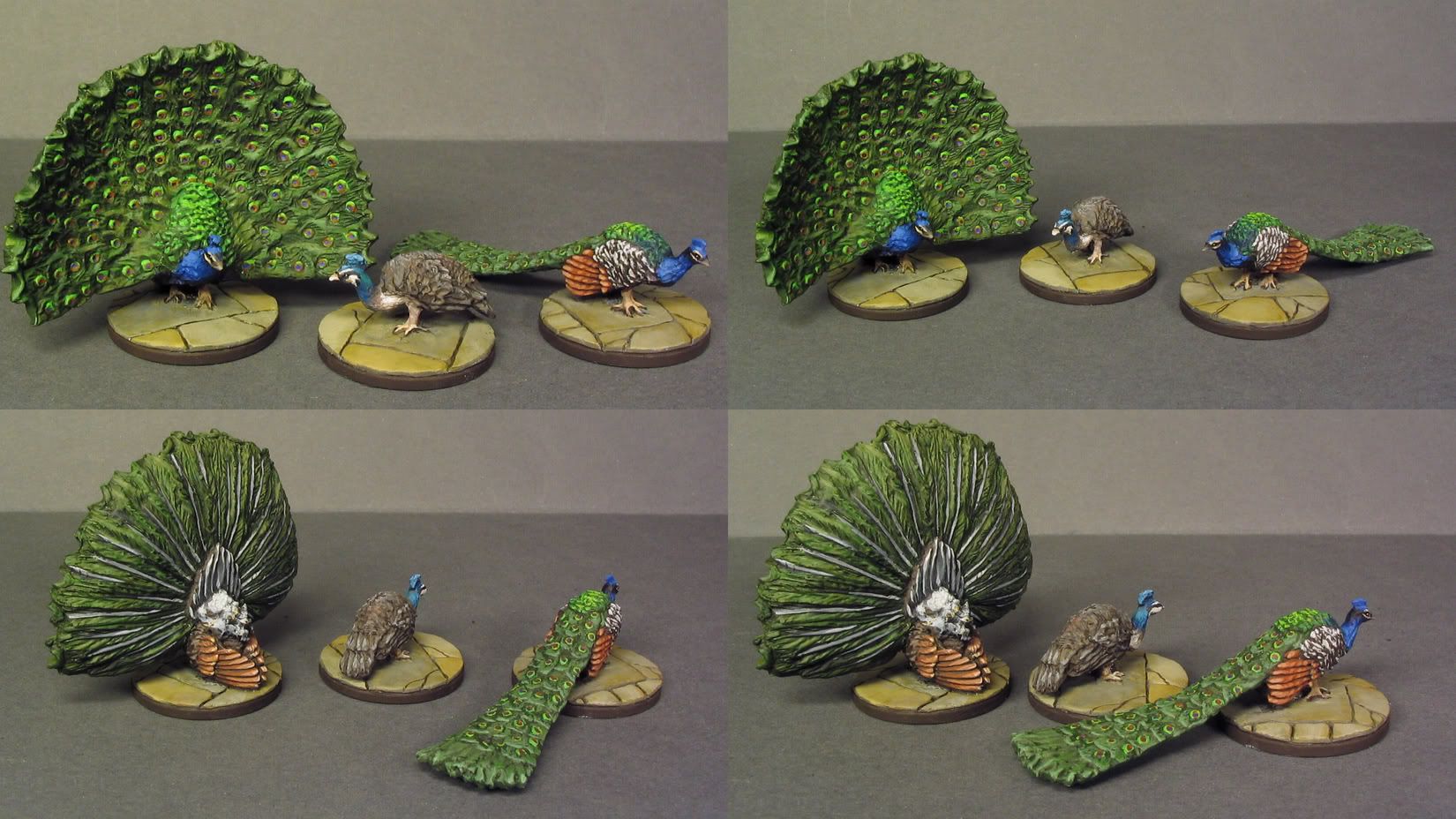 ...and more cats ^___^